As we know, winter isn't the best season for keeping your clothes dry. Gone are those summer months of dropping your clothes in the washing machine, waiting for the cycle to end and sticking the clothes out to dry. Winter makes line drying clothes all that more tightly calculated and against the odds. There is also the frustration of having clothes hanging throughout the house, especially if you have guests over for a cup of tea while your underwear is on show!
While laundry isn't everyone's favourite chore, having a functioning laundry room is an effective solution over the colder months. It doesn't have to be that plain utilitarian room of the house where you just go to wash your clothes. More people than ever are customising this room into something that is practical as well as pretty.
You don't need huge amounts of space for a laundry room. In fact, some of the most efficient laundry room designs tend to be quite small.
While you may consider whether remodelling a laundry room is going to add financial value to your home, it can make the area more appealing, better functioning and all the more helpful for washing and drying your clothes.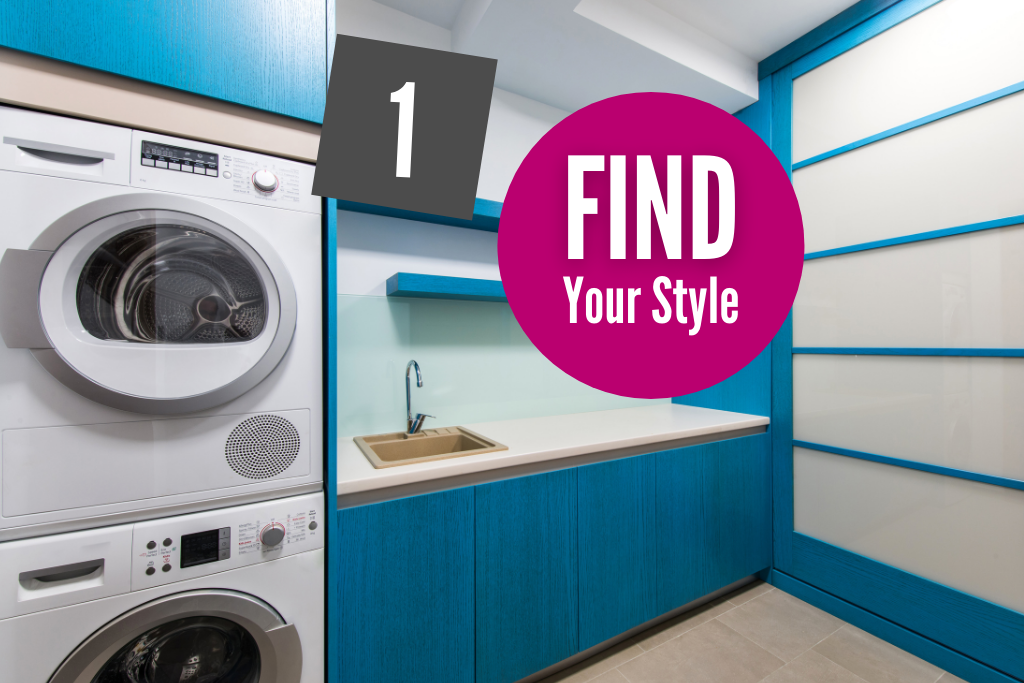 Find your Style
Whether it is a vintage, classic, or even a contemporary look you go for, remember you can make it something fun. The more appealing the area, the more time you'll want to spend there. Whether you just give the room a fresh lick of paint or change up the floor, there are lots of ways to brighten the area no matter what your budget.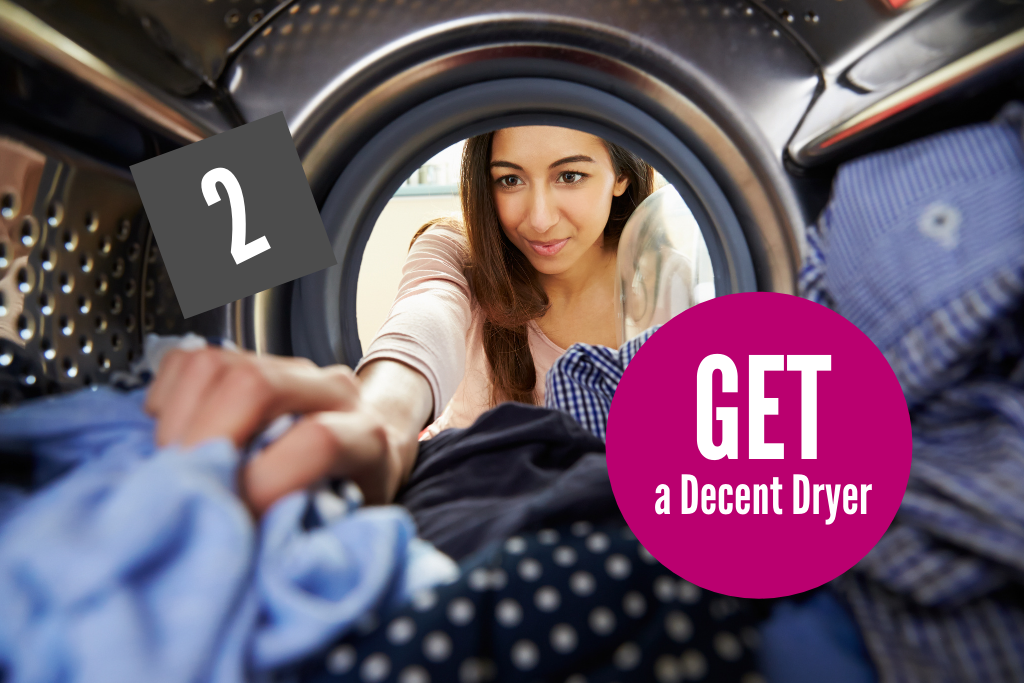 Invest in a decent dryer
Try to go for a condenser dryer as they avoid the problems of condensation. They don't require an exhaust point like a flue or window as a vented dryer would need and they can be installed anywhere in the home. They tend to be light weight which makes them perfect to stack above a washing machine – especially if you have limited space.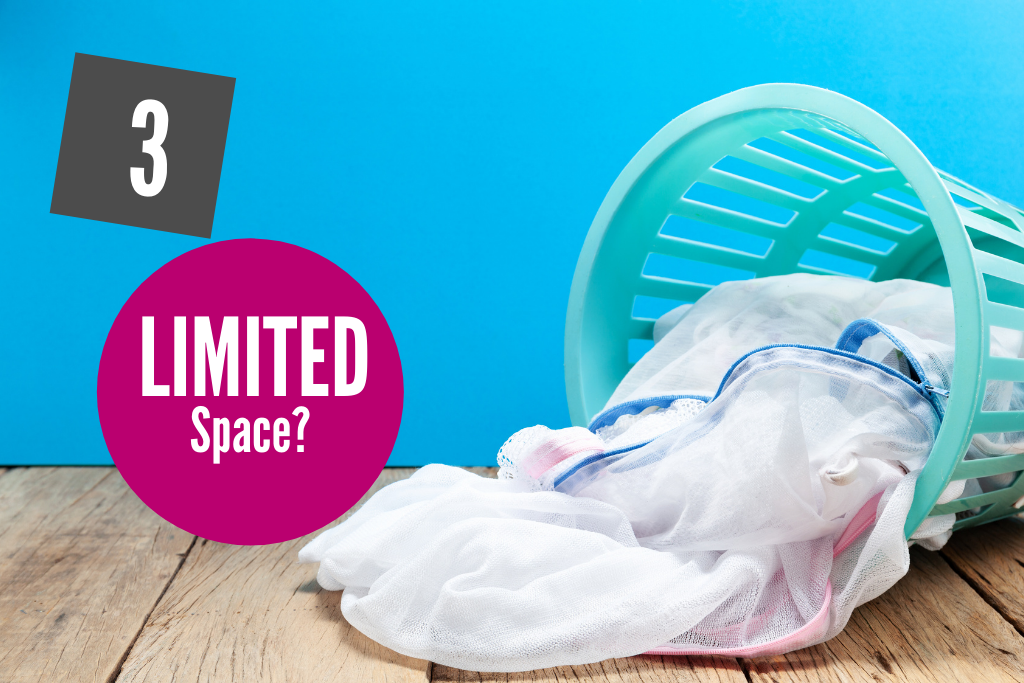 Limited space?
Another option is the all in one washer/dryer. These are great for those with limited space and are incredibly convenient. Most of them operate as condenser dryers too. The only draw back is that they usually are small and not always ideal if you have a large family and lots of clothes to wash. Always check first before you buy!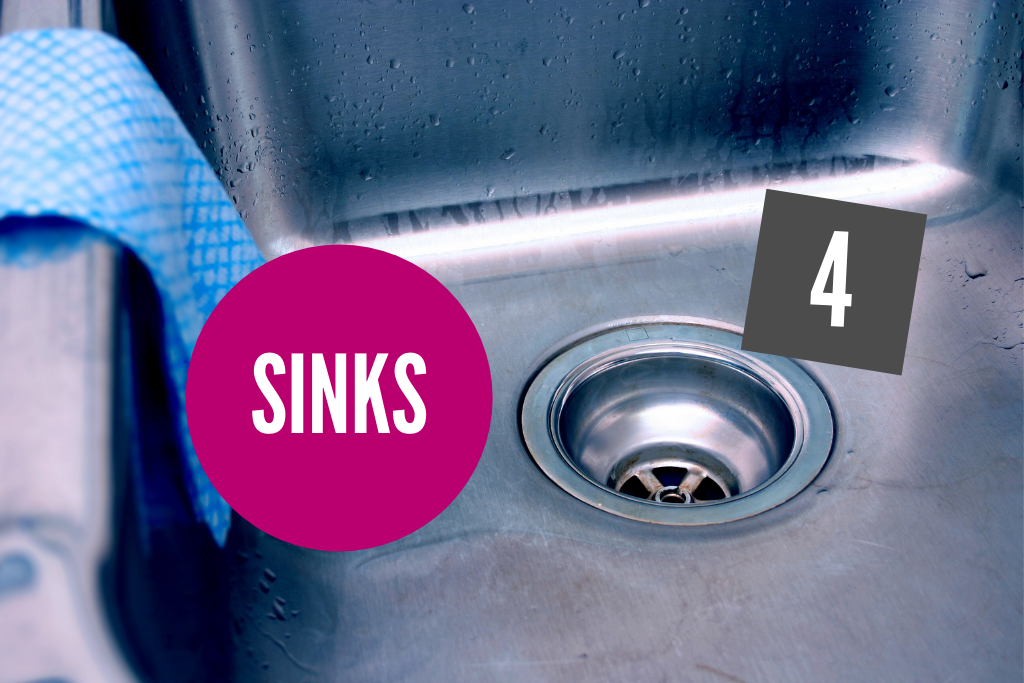 Sinks
If you have the space, sinks are a useful asset and come in a variety of styles and sizes. There are options for freestanding or floor and wall-mounted to base cabinet-mounted and drop-in undermount sinks.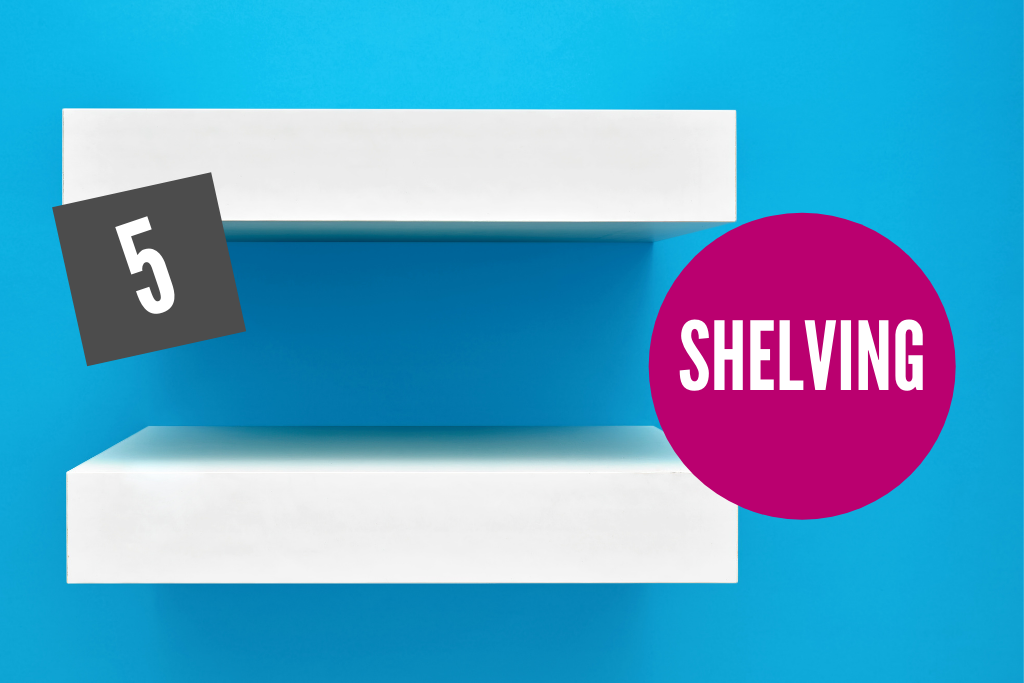 Shelving
Update that tired looking shelving and cabinetry. Natural elements work well such as stone and timber. While you might be tempted to hide away your detergents and stain removers, it is far easier and helpful to keep them within reach. You can always decant them into glass bottles or jars and add custom labels. If you don't fancy making your own, there are also beautifully packaged cleaning products available to buy which are echo-friendly and would suit open shelving.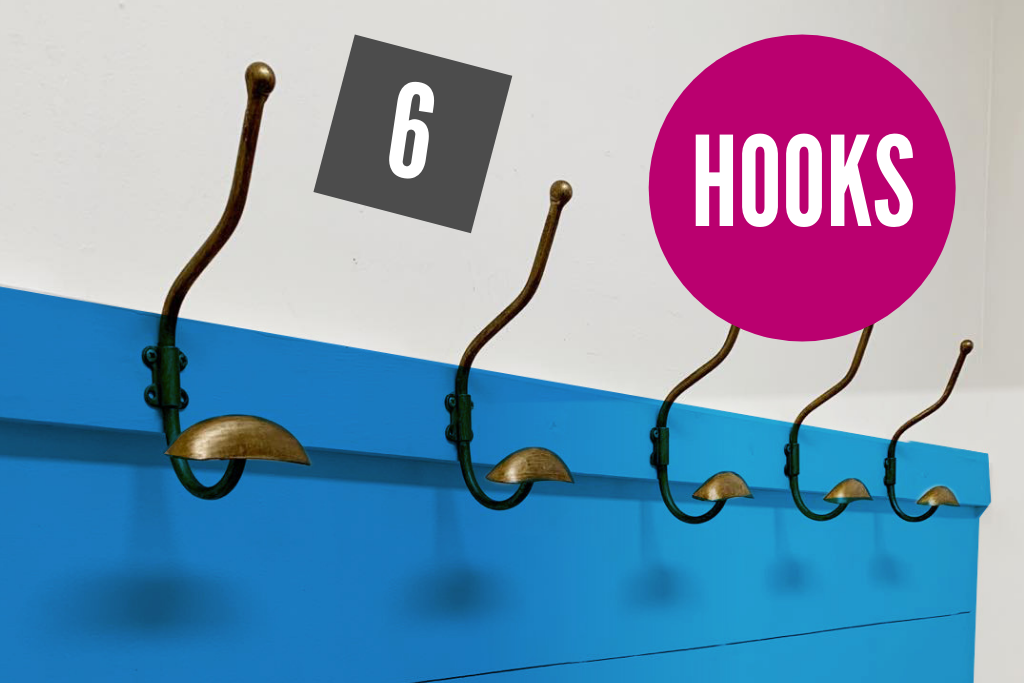 Hooks
There are all kinds of hooks available from utilitarian to extravagant designs which can instantly make for a helpful and organised laundry room. Hooks offer a practical way for storing clothes, towels or even for hanging ironing boards, dustpans and brooms.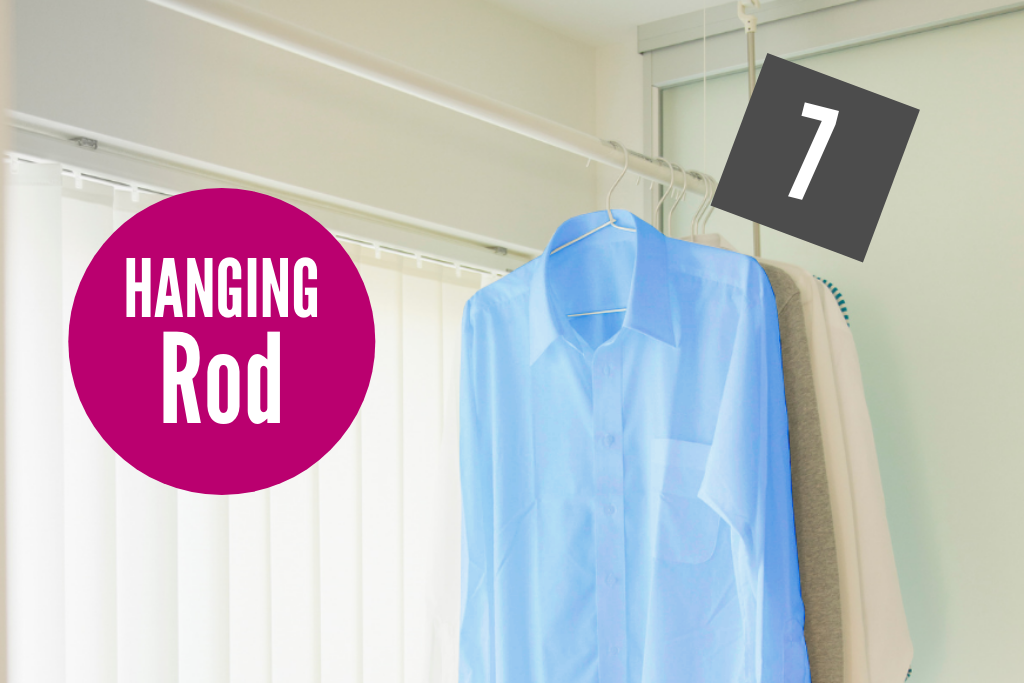 Hanging Rod
A quick alternative to hooks and dryer racks would be to incorporate a hanging rod (or otherwise known as a tension rod) in your laundry room. This will certainly come in handy for moving clothes to and from the washer and dryer.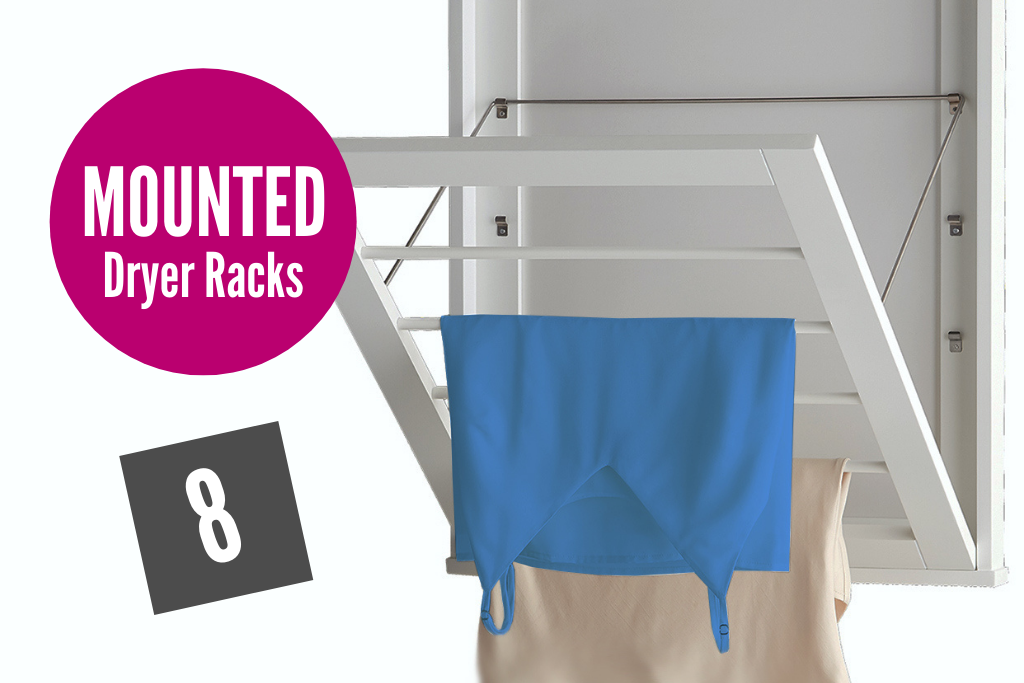 Mounted Dryer Racks
Why not save your floor space and instead mount a few drying racks on the wall. They can then be folded up when not in use and are out the way.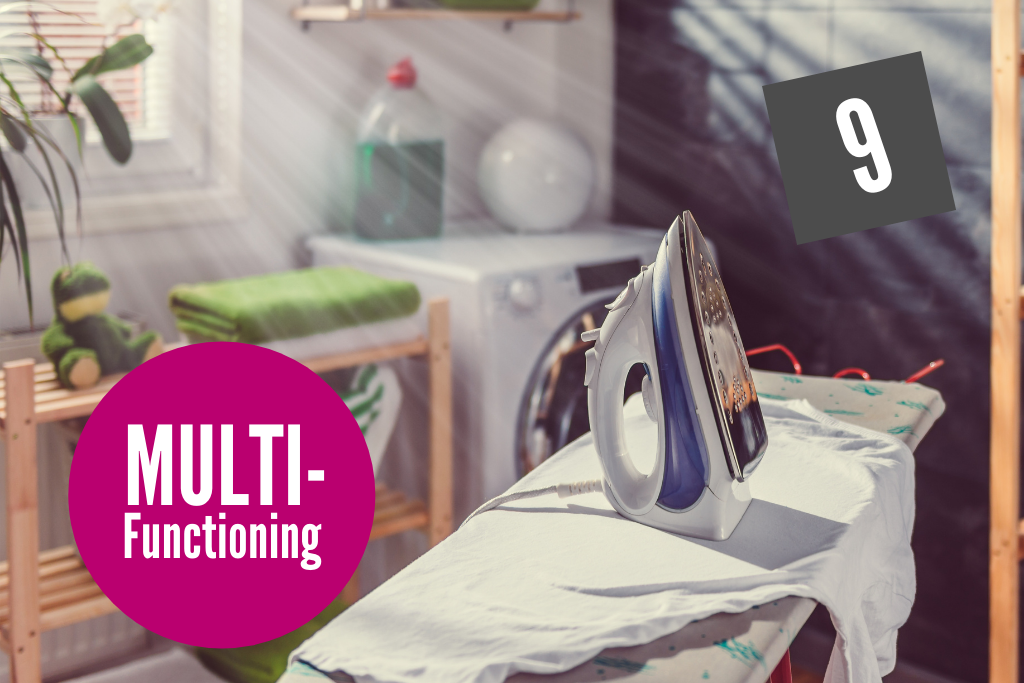 Multi-functioning
If you have the space, why not make the laundry room more efficient instead of just a dedicated room. Why not mix it up and turn it into a combined laundry/office or even a craft staton or dog room.
Remember – Laundries are wet areas and will require a professional when making any changes. If you have questions about customising a laundry room, please give Hire A Hubby a call. No matter what your budget – we've got you covered.
Call Hire A Hubby Today
Hire A Hubby is your go-to for anything property maintenance-related. No matter how big or small your job, we'll deliver the highest quality results so you can maximise the value of your home and achieve a quick sale. You can rest assured that your property is in the very best of hands and that we'll strive to help you get the best price for your home. Give Hire A Hubby a call today – 0800 111 4664.