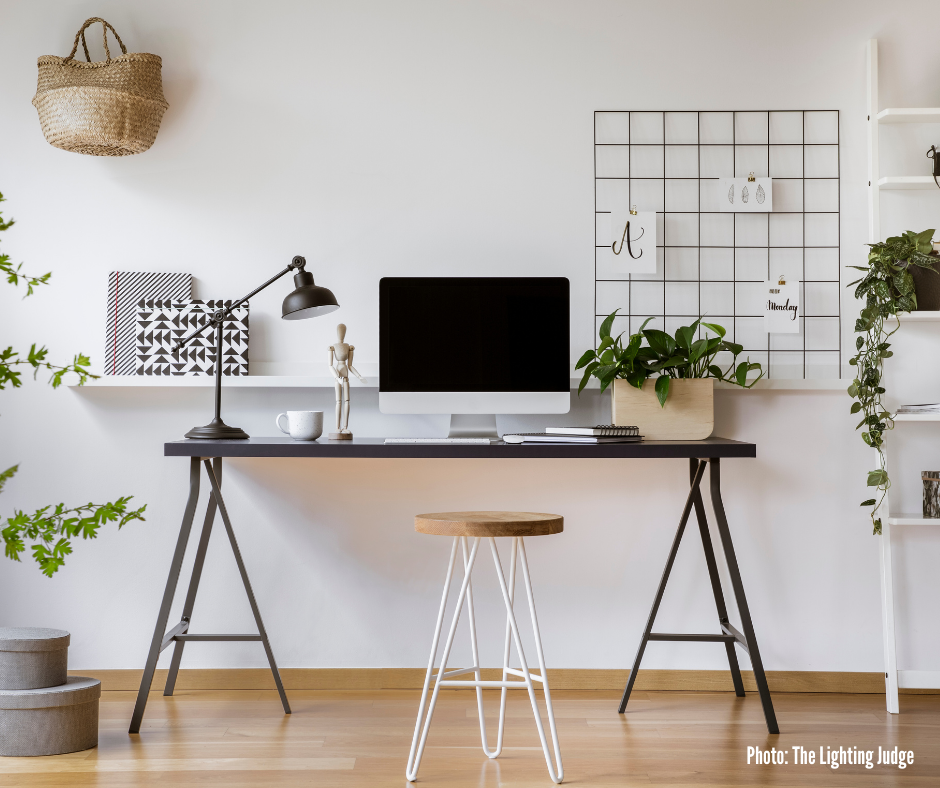 By now we're all aware that working from home has become an option for many workplaces.  Here's the catch, working from home offers us a lot of opportunities to be distracted! Like the fridge. That's why we need to make sure we have a dedicated space for work. If you have a spare room, a home office is the way to go. And if you don't, you'd be surprised how you can make use of the space you do have to create the perfect study nook!
Home Offices
If you're in the market for a home office, then look no further than Hire A Hubby. We'll transform your spare room from a dumping ground to an office fit for an executive. 
Painting and Patching
It may just be that your spare room hasn't received a lot of attention in recent years. No problem, nothing a good patch job and paint can't fix. 
Tip: When deciding between colours to paint your home office, think greens and blues. Both colours have a calming effect which can help to combat stress. Blue has also been shown to improve productivity! 
Plastering
Whether it's plastering, dry-lining, rendering or plaster boarding, Hire A Hubby's plastering services are here to help. 
Carpentry
Custom-made cabinetry, shelving and benches can accentuate the features of your room to create a cohesive and elegant workspace. 
Tip: Hide your clutter in bespoke cupboards and cabinetry. Or if you're someone who is organised and likes to have everything at hand, opt for open shelving. 
Picture Hanging and Wall Mounting
As those of us who have tried can attest to, picture hanging and wall mounting are not as easy as they sound. When adding these final touches to your home office, make sure they're done right the first time – Hire A Hubby!
Tip: A Collage wall is a great way to personalise your space.
Flat Packs
Remember that flat pack you bought last year that's been resting against the wall in your spare room gathering dust? I've got great news! We can turn that box into a desk. 
Study Nooks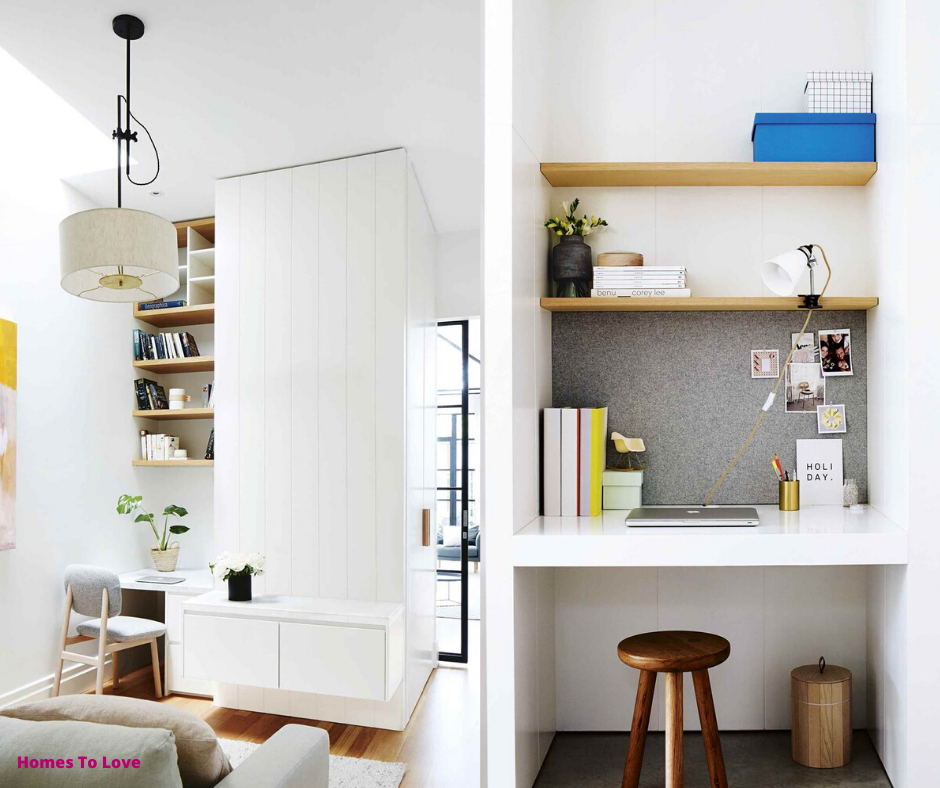 Tips for Study Nooks:
Build up! – If you don't have much space, work vertically. You can have open shelving up to the ceiling.

Make it personal – If you are going to sit down to work, it might as well be somewhere you love. Utilise colour, artwork, picture frames and plants to give the space some personality.

Conceal your study nook! Use pocket sliding doors to hide away your work station when you're done for the day. 

Space under the stairs? You've got yourself a study nook.
Hire A Hubby is here to help so please call 0800 111 4664 to book a free Quote.